Email Security for External email attacks
It is obviously possible that the hackers try to attack your domain through email. They will send an email by attaching the files with extensions like .exe, .msi, .dll and .bat
There are possibilities that they will attach viruses through these files which may damage your domain.
To avoid such attacks, we can create some security rules in our domain.
How this rule works:
If such kind of email containing .exe, .msi, .dll or .bat extensions are received then, these emails will be automatically forwarded to quarantine to review from Security Admin.
Once it is verified by the Security Admin, the email will be forwarded to the targeted recipient, or it is permanently blocked/deleted.
How it can be achieved:
A Global Admin/ Exchange Admin can create a rule through Exchange Admin Centre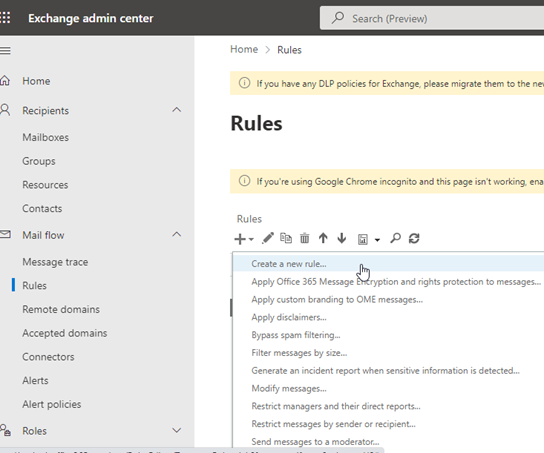 Once the rule is enforced, the emails containing the files with the extensions like .exe .msi .dll .bat will be forwarded to Security Admin for review.