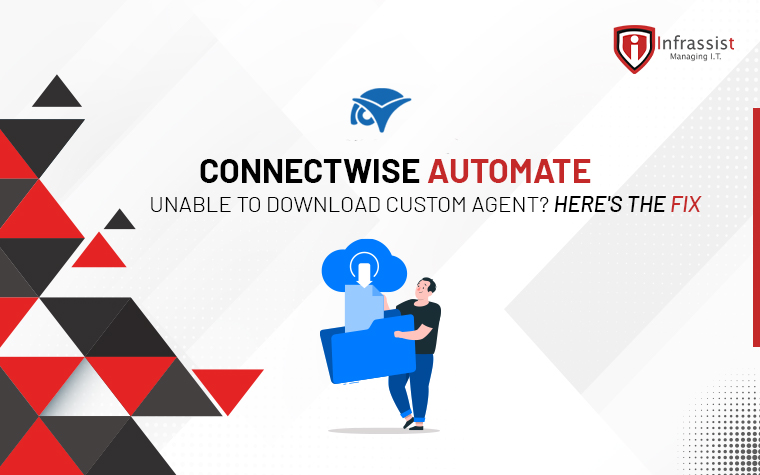 ConnectWise Automate- Unable to download custom agents
If you're using ConnectWise Automate and you are unable to download custom agents in the tool If you get a "Forbidden Error" and the download doesn't automatically begin, here's how you can resolve it.
ConnectWise Automate– formerly known as Labtech is one of the most popular brands out there for remote monitoring and management. The tool is said to help eliminate technician inefficiencies, automate IT Services, and much more.  
An Overview:
Our engineers faced the issue from customers stating that they were unable to download custom agents in the tool. No matter what settings they changed or modified, non-super admin users were simply not able to download anything from the Web Control Center. After having contacted Customer Support and running through trial and error, Infrassist's engineers were able to find a solution. To know what the issue was and how our experts resolved it, read further. 
The issue (ConnectWise Automate- unable to download custom agent):
Non-Super Admins are unable to download Custom Agent Installer in Web Control Center when there is no agent existing in the client- Location. 
Solution:
In the ConnectWise Automate Dashboard, go to System> User > Permissions tab> Effective Permissions> Locations > Show All. Check/tick the "Access" box. 
If the Permission – Location> Show All is unchecked, ConnectWise Automate will not be able to list the Location, when there is no existing Agent in that Client – Location. 
Once this is checked, the user will be able to view the Locations of the clients they have access to.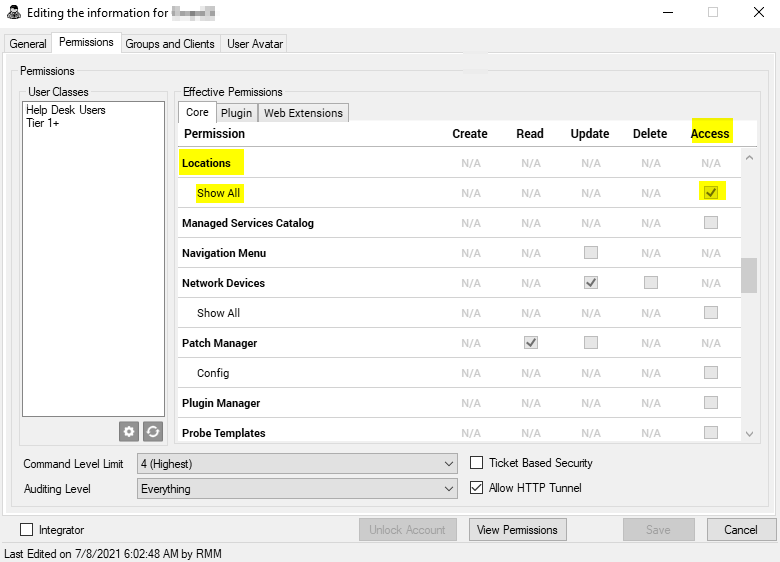 Secondly, at the bottom part of the same tab; you'll find "Ticket Based Security". If the box is checked, deselect it. The box should remain "unchecked".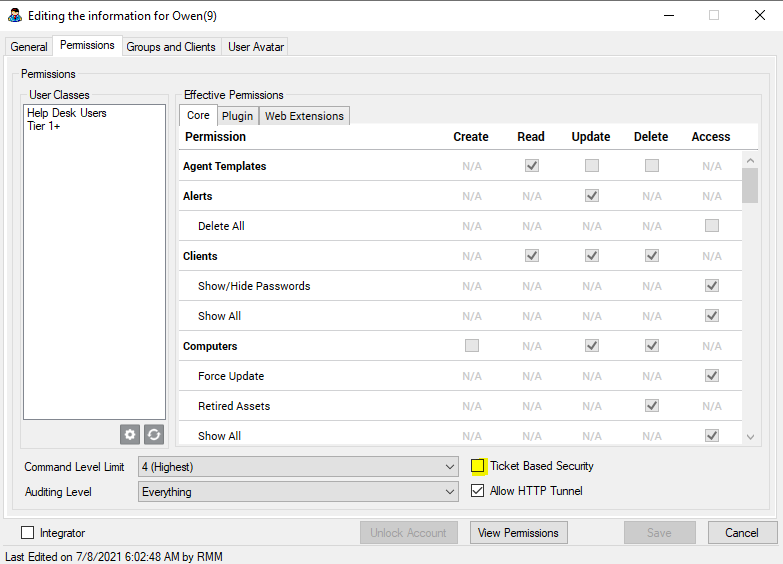 Next, go to the Groups and Clients Tab (right beside the Permissions Tab) and in the Group Membership section, make sure "All Agents, All Clients" is included.  
After having made the following changes, click on Save.
Now all your users in the RMM tool will be able to download agents.
Upcoming:
The upcoming blog post will be about ConnectWise Automate as well wherein, we discuss how you can change the format of an Executive Summary Report. 
If you need help with more such IT Solutions, feel free to reach out to us. We'll be happy to resolve your queries.