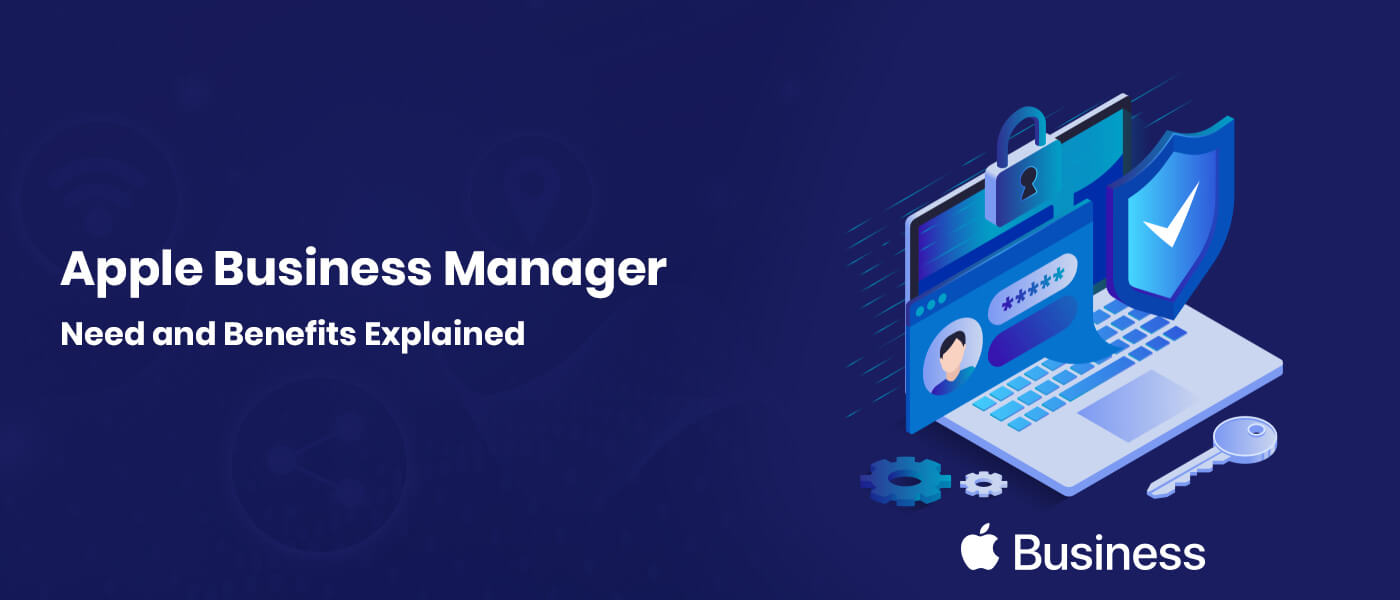 Apple Integration with Azure Active Directory
Apple Integration with Azure Active Directory
Apple Integration with Azure Active Directory- Apple has combined the capabilities of the Device Enrollment Program (DEP) and Volume Purchase Program (Apple VPP) to simplify managing Apple devices and apps to a single portal known as Apple Business Manager (ABM).  It provides additional control over the enrollment of devices, distribution of app and media licenses, and Apple program administrators. Apple Business Manager became publicly available in the spring of 2018 and is a natural consolidation of the Apple Volume Purchase Program (VPP) and Apple Device Enrollment Program (DEP) portals.
Why organizations need Apple Business Manager?
In an enterprise when you have ten devices or ten thousand, it's easier than ever to integrate, manage, deploy and secure your Apple devices. With Apple Business Manager, devices can be distributed directly to employees and used right out of the box all without manual configuration.
It is a web-based portal helping IT administrators deploy iPhone, iPad, Mac and Apple TV. They can easily provide employees with access to Apple services, set up
Device enrolment, and distribute apps, books and custom apps — all from one place.
Standardizing the IT environment.
Automated enrolment: IT can automatically provision devices into MDM during setup — right out of the box. IT can also customize the onboarding experience to streamline the process for employees.
Higher level of control: By using supervision, IT can use controls not available for other deployment models, including additional security configurations, non-removable MDM and software update management.
Centralized Management: With the secure management framework in iOS, iPadOS, macOS and tvOS, IT can configure and update settings, deploy applications, monitor compliance, query devices and remotely wipe corporate data.
Bulk Buying and App/Content Distribution with the Volume Purchasing Plan: The Volume Purchasing Program is another important tool, integrated into the Apple Business Manager program, for organizations that are looking to purchase large quantities of apps and books, manage app licenses as well as keep track of purchases and inventory.
Federated Authentication in Apple Business Manager with Azure AD
If your business is using Microsoft Azure Active Directory (Azure AD) as your identity provider, then you can use Federated Authentication to connect your instance of Azure AD with Apple Business Manager. This is a great way to create a seamless login experience for your employees.
Identity by Azure Active Directory
Streamlined set-up
Flexible enrollment
Apple Business Manager Cost:
It itself is free to use. However other costs, such as device costs, subscription costs for the MDM solution and perhaps the membership costs for the Apple Developer Program (if you are looking to distribute custom apps to businesses in the portal) will need to be considered.
The process to enroll:
To enroll in the program, go to business.apple.com and click Enroll Now. You'll need to provide information about your business including your D-U-N-S number, and an email address that hasn't been used as an Apple ID for any Apple service or website.
After you upgrade, the Business Manager will have all of your:

Accounts
Account Credentials
MDM servers
MDM devices
Server Token
Device Orders
Other items associated with your account.
If your organization currently uses the Device Enrollment Program (DEP), you need to upgrade their Business Manager. If your organization only uses the Volume Purchase Program (VPP), you can enrol in Apple Business Manager and then invite existing VPP Purchasers to your new account. Upgrade to continue using the Device Enrollment Program and Volume Purchase Program. Apple Deployment Programs are no longer available as of December 1, 2019.
Key reasons to migrate from Apple DEP/Apple VPP to Apple Business Manager:
Unified console to manage your organization's devices, apps and content
Enhanced corporate data security with ABM specific Managed Apple ID which cannot be used for iCloud, iTunes and other Apple services
Granular control over devices with Role-Based Access Control (RBAC), using which organization can associate the required role permissions to the administrators.
App licenses can be transferred between pre-created Locations based on usage trends in the organization
Default MDM servers can be configured for different device types if your organization utilizes multiple endpoint management solutions to manage different devices