What is Azure Site Recovery and how to perform Failover Testing
Azure Site Recovery
Azure Site Recovery is part of a Business Continuity and Disaster Recovery Service. It is like having a backup server. The idea behind Azure Site Recovery is to replicate the on-premise server on the cloud. This is an ongoing process- if you ever face an IT Outage, this can come into play and save the day.
Create a different VNET under the Azure environment for performing the Failover Test.
Go to Virtual Network on the left side of the dashboard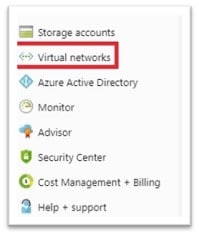 2. Click on ADD
Get the Public IP address to verify the VM's by login into it. To get the Public IP Got to ALL Resources > Select Add Public IP address
Why perform a failover test?
A test that is run to validate a systems ability to bring operations back to normal during an IT Outage or a server failure and accommodate extra resources.
When the on-premise server gets down you fail over to Azure, post which, Azure VMs are created.
Open the Azure Site Recovery Dashboard
Click on the Option of "Test Recommended"
Select the option of Failover Test by clicking on the ellipses "…".
Select the Recovery Point and Virtual Network which you created for performing the Test.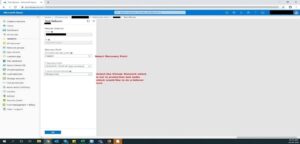 It performs the Test automatically in the background. On Dashboard > Virtual Machines > You will observe, it will be creating the VM.
You can assign the Public IP on the automatically created VM and then Connect the RDP /SSH from your end.

Under Failover logs, you will observe the status of each ongoing activity.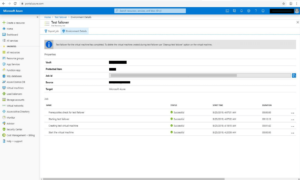 Once you see that all the activities are completed and observe the green checkmark status. Then go ahead and run the "Cleanup Test Failover".
Now to clean up the things which were created during the Test Failover while Testing-
Delete the Public IP and Virtual Network which were created earlier. To delete them – All Resource> Select Public IP and virtual network and click on Delete.
Once the test is completed for the VM, after a few mins you will see that VM under Performed successfully.
Upcoming:
We keep uploading new blogs every week on our website- keep an eye out for those.
Lastly, if you need help with more such IT Solutions, feel free to reach out to us. We'll be happy to resolve your queries.